Wanner Engineering, Inc.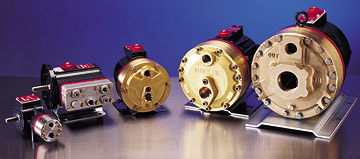 Heavy-duty industrial pumps for the processing industries, machine tool coolant, car wash facilities, and many more applications
Hydra-Cell positive displacement pumps feature a sealless pumping chamber and hydraulically-balanced diaphragm design, enabling the pumps to provide leak-free, low-maintenance performance while processing difficult fluids over a wide range of pressures and flows.
Pump Supply is the Midwest major distributor of Wanner pumps and Replacement parts supplying product and service to national accounts as well as other pump distributors. Backed with significant inventories of pumps and parts Pump Supply Inc.  has product " on the shelf " to accommodate most demanding applications.  Pump Supply can usually accommodate your needs in a very prompt fashion.